Flavored Kashmiri Walnuts -Cream Onion 200gm
₹350.00
Just like other nuts walnuts are also flavoured to enhance taste, .this mouth watering cream onion flavoured
kashmiri walnut kernels at throwaway prices only at parotfly.. must try
for you and your guests !!
Related products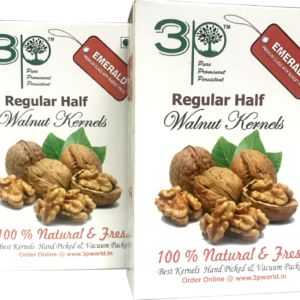 Handpicked selected pure kashmiri tasty walnuts at budget price only for parotfly customers. Colour on the lighter side.
Full of oils and no california or chile mixing, pure kashmiri health treat for you and your guest, the taste which u will keep on asking for again.
Thanks parotfly !!